How To Understand And Overcome The Dropshipping Cycle Of Doom In 2023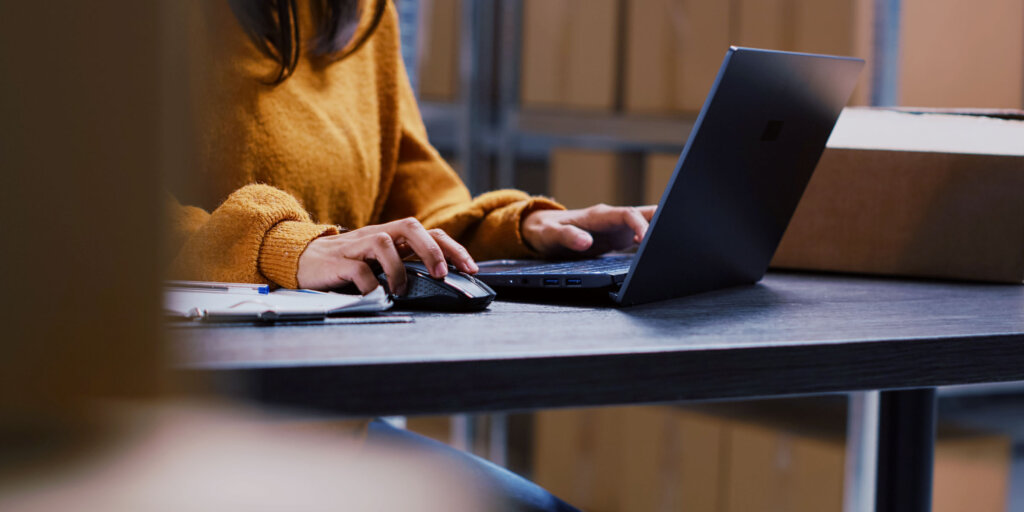 You've started your dropshipping journey, thinking that this type of business will give you the financial independence you've always dreamed of. So, let's say your store is ready, you're quite happy with the products you chose, and all that you need now is to believe that your business will make it the ecommerce world.
Well, before you actually press the play button and dive into this journey, it's essential that you know a bit more about a common issue for many dropshippers – the so-called Dropshipping Cycle of Doom.
But, first, we want to explain what is the Dropshipping Cycle of Doom.
What is the Dropshipping Cycle of Doom?
You begin your journey on a high note, with initial sales coming in. All validates your efforts and gives you a sense of euphory. But all of a sudden, the momentum fades away. The initial victories become challenges, and the Dropshipping Cycle of Doom starts – a neverending loop of hope, effort, disappointment, and starting over.
How did you get there? Well, it all started with those stories about successful dropshippers with incredible profit margins. And so, of course, you want to be like them and have their success. 
But, instead of this, you now feel full of doubt and uncertainty, constantly tweaking and changing strategies in search of a winning formula.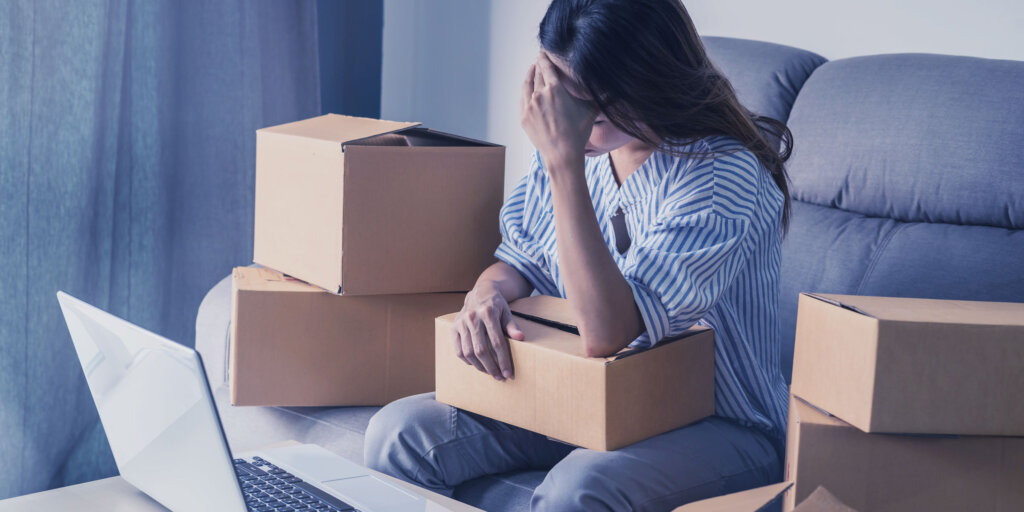 Around 90% of beginners fall pray to this
We saw many people going through this loop, so if you ever find yourself in such a situation, don't worry, you are not alone. Unfortunately, it isn't unique to a few. 
In fact, around 80% of dropshippers fail because of the cycle of doom and a few other reasons. Only 20% manage to break free, achieving the success they hoped for when they started the journey. 
This happens mostly because of too much information out there on dropshipping, the fact that there are so many "proven" strategies, and so most beginners feel tempted to change tactics all the time. 
The cycle makes them doubt the strategy they chose, so they start to adjust or change their strategy over and over again – from ads to products, from niches to complete store designs.
How to break free of the cycle of doom
To make sure you don't fall pray to the Dropshipping Cycle of Doom you need more than just to change your strategy. 
You have to actually change your mindset, and clearly understand the core principles that differentiate successful dropshippers from those who fail.
So, even though the Dropshipping Cycle of Doom is a reality these days, it doesn't mean it will actually happen. 
1. Understand the market: Successful dropshippers really know their audience. They know their needs, wants, and pain points. So, instead of focusing only on your products, make sure you build a brand that your customers can relate to.
2. Consistency is the key: Instead of changing ship at the first sign of things getting difficult, successful dropshippers go back to analyzing, better understanding, and refining their strategies. So, be consistent as this has been proven to bring huge rewards in the long term.
3. Research and adapt: Ecommerce keeps on changing, but successful dropshippers adapt and don't change their strategy completely. Their decisions are data-driven, guided by market changes and not passing trends.
4. It's all about resilience: Having a successful dropshipping business doesn't just happen overnight. It's a journey that takes some time. So, try to celebrate small victories, like your first sales, learn from your mistakes, and keep being resilient.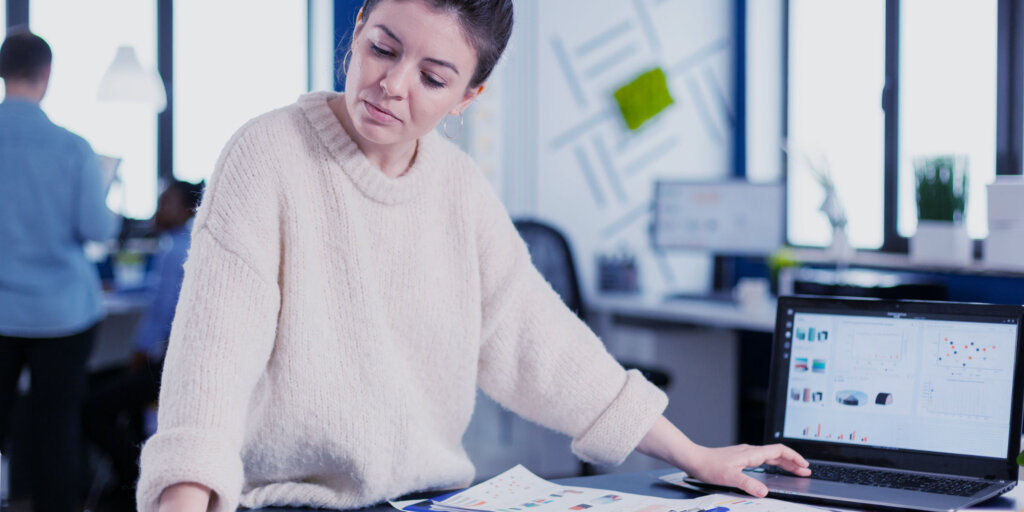 Consistency and strategy is how you move forward
In case you didn't know this until now, well, dropshipping isn't this magical journey to getting rich fast and easy. No, just like with any type of serious business, you need dedication, strategy, and hard work to achieve success. 
That's why to stay clear of this Cycle of Doom, you need to keep believing in your strategy and be consistent.
While you may encounter many challenges, dropshipping also offers many opportunities for learning and growing. So, keep on believing in your niche, and the work you did to understand your audience, and stay on the course, even when things get tough.
Here's a great video about Dropshipping Cycle of Doom
To conclude
As long as you follow our advice, and have the right mindset combined with a mix of strategy, patience, and perseverance, you can break free of the cycle and become a successful dropshipper.
If you want to learn more about the ways you can avoid the Cycle of Doom and other biggest mistakes 80% of dropshippers are making, start our course now.
Frequently Asked Questions – FAQs
Is dropshipping a quick way to get rich?
No, actually this is not. You need to be dedicated and invest time to learn how to dropship, this is not a get-rich-quick scheme.
Why do so many dropshippers fail?
Mostly because there is a lot of information out there and they are tempted to constantly change their strategies and start over again and again until they stop completely.
What's the key to having a successful dropshipping store?
Understand your market in and out, have a consistent strategy, adapt your research based on data, and be resilient.
Why do I need to adapt so much when dropshipping?
The ecommerce world changes all the time. So you need to adapt to stay relevant.
How can I escape the Cycle of Doom?
Focus on an in-depth understanding of your audience, keep your strategy consistent, and stay resilient.
Is dropshipping for everyone?
It's only for those willing to commit. if you want to dropship, you need to know strategy, have patience, and work hard.